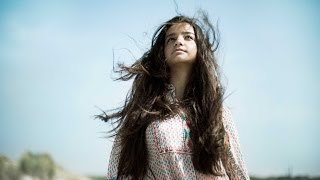 Be A Nelson - 2015 campagne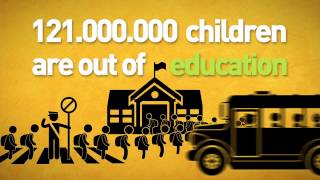 MasterPeace Infographic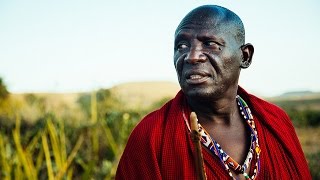 MasterPeace Walk Through Masaailand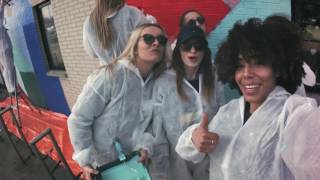 Launch Let's Color Walls of Connection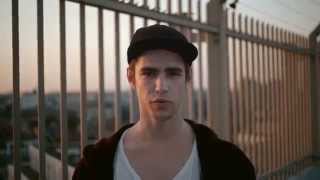 Be A Nelson - 2014 campagne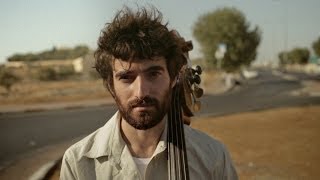 Music above Fighting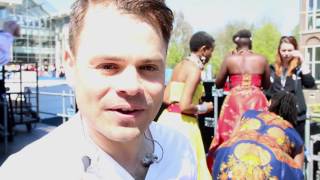 VanVelzen - 5 mei 2016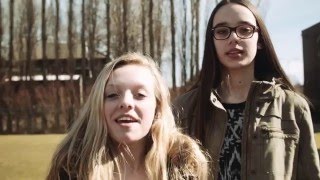 Skillzz - De digitale toepassing voor in de klas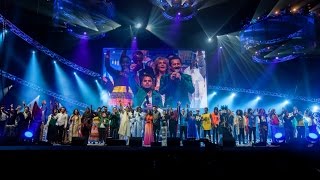 MasterPeace in Concert – 21/09/2014
Be A Nelson - 2015 campagne

You are more than your Money. Your Likes. Your Pity. Your Shelter You are YOU... and this is the best thing you can give 'Give People In Conflict Areas The Best Of You' A fresh new face for our successful 'Be A Nelson' campaign, as we call people around the world to start getting actively involved in giving much more than just their money. With the stand-out message of 'Give people in conflict areas the best of you' we aim to inspire people to donate talent and energy for peace and become NELSON. JOIN MASTERPEACE NOW AND BE A NELSON WWW.MASTERPEACE.ORG

MasterPeace Infographic

Launched during the MasterPeace Great Minds Meeting of 2015 this video points out why we all need to be a Nelson. It shows the challenges we are facing but focuses on the Nelsons who stood up to change this.

MasterPeace Walk Through Masaailand

Last around 30 Dutch joined MasterPeace Club Maasailands leader Ezekiel Ole Katato for a 120 KM walk through Maasailand. Connecting to its people, its tradition and its culture. In this movie made by Stefan Mandersloot an Tjeerd Melchers we follow the group as they get to know the Maasai, each other and themselves.

Launch Let's Color Walls of Connection

Partnership between MasterPeace and Akzonobel has officially been launched at Albeda college in Rotterdam. It was an inspiring and colourful day. Check out this aftermovie made from this day!

Be A Nelson - 2014 campagne

"Sometimes it falls upon a generation to be great. You can be that great generation." Be a Nelson Once Mr Nelson Mandela was just a boy named Nelson, a boy who decided to not be indifferent and to start working for social change. This Peace Day we are asking YOU this globally! "Who are you not to be a hero, to do something that has never been done?""Who are you not to stand up, to pave the paths no one has gone?""Who are you not to be a president, a peace maker, a star?""Everyone can be a 'Nelson'"Everyone is a 'Nelson'" We invite you to:Act big, start small…Talk, Write, Call, Tweet, Post, Blog,Host, Design, Build, Compose For Peace. MasterPeace will honor all its peace-builders by calling them 'Nelson'. Tell the world that you are a Nelson MasterPeace is a global grassroots movement that inspires everyone to use their talent and energy for peace building and togetherness. Through music, arts and education, MasterPeace will help lead the way to a more sustainable world with less armed conflict. MasterPeace will mobilize millions of people worldwide to take actions for peace. MasterPeace Clubs are present in more than forty countries including current and former conflict areas such as Afghanistan, Columbia, Sierra Leone and Nepal. Visit our website: www.masterpeace.org

Music above Fighting

This is our documentary Music Above Fighting. The story follows two people from opposing sides singing Imagine by John Lennon to one another through a dividing wall and shows people who are trying to live and communicate through music, a powerful language that goes beyond bombs, fighting and differences.

VanVelzen - 5 mei 2016

Op Bevrijdingsdag zette MasterPeace ambassadeur VanVelzen zich op zijn manier in voor #WalkInHerShoes. Tijdens zijn optredens in Wageningen, Almere en Zwolle riep hij iedereen op om ook een steentje bij te dragen.

Skillzz - De digitale toepassing voor in de klas

Skillzz is een online tool om leerlingen te verbinden en hun talenten te mobiliseren voor een betere wereld. Skillzz laat leerlingen hun eigen talenten ontdekken en deze samen in de klas te bespreken en te bevestigen. Het nodigt uit tot een gesprek over thema's die de docent belangrijk vindt. Skillzz is letterlijk een anti-pesten tool, die kinderen op een positieve manier verbindt. Immers wat aandacht krijgt groeit! Skillzz is een initiatief van MasterPeace en wordt gratis aangeboden aan alle scholen.

MasterPeace in Concert – 21/09/2014

Op 21 september 2014, de Internationale Dag van de Vrede, was de Amsterdamse Ziggo Dome het toneel voor een groots internationaal vredesconcert met topartiesten uit veertien conflictgebieden: MasterPeace In Concert. Door optredens van o.a. Oleta Adams, Baaba Maal en VanVelzen, begeleid door het Metropole Orkest werd MasterPeace In Concert een unieke muzikale happening. Waar artiesten uit conflictgebieden het podium deelden om met elkaar op te roepen tegen nieuw gewapend geweld. Tegelijkertijd organiseerde MasterPeace op deze Internationale Dag van de Vrede een reeks spraakmakende concerten in meer dan veertig landen en de Ziggo Dome was met MasterPeace In Concert het hart van deze wereldproductie.
Masterpeace op EenVandaag
Begint vanaf 6:35 Min